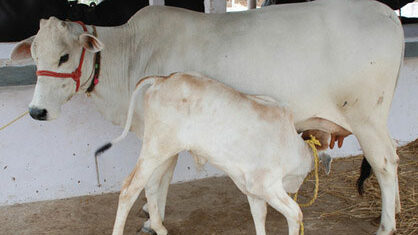 According to India's Fisheries, Animal Husbandry & Dairying Ministry data, the Cattle population has decreased in Telangana State.
The Indian Government on 10th December released the Key Results (Provisional) of 20th Livestock Census, 2019.
The comParison of species-wise population of livestock and poultry in respect of Telangana between the last two Livestock Census periods is as follows;
Telangana-Livestock & Poultry Population ( in thousands)
Category
As per 19th Livestock Census- 2012
As per 20th Livestock Census- 2019(Provisional)
Cattle
4880
4218
Buffaloes
4160
4226
Sheep
12836
19063
Goat
4576
4935
Pig
237
178
Horse & Ponies
3
4
Mule
0.54
0.09
Donkeys
3
2
Camel
0.15
0.07
Total Livestock
26696
32626
Total Poultry
80751
79999
The online data collection method adopted during 20th Livestock Census provided provisions for various online checks of data and also allowed the field officials to verify the data online.
Further provisions were also provided for online monitoring of field work through various monitoring reports.