Core Motives Why You Should Appreciate Unsubscribes | Steps To Reduce The Unsubscribe Rate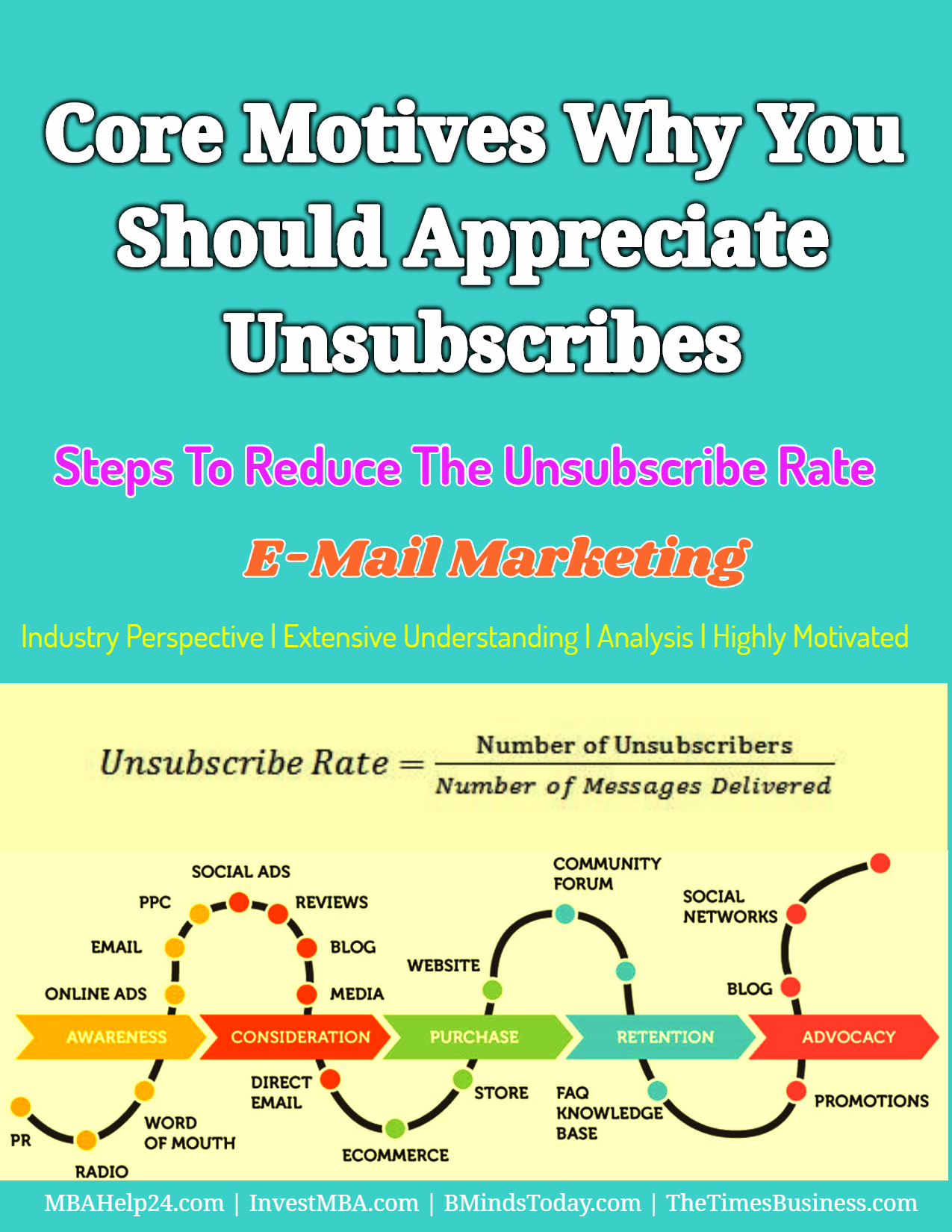 The unsubscribe rate is used to measure how a business or firm holds its subscribers' interest over the long run.  If subscribers do not like what's being served or offered, don't find it exciting, or feel that they are being sent far too many emails, they will choose to leave the list.
The unsubscribe rate is calculated as:

In general, the unsubscribe rate should be very low in which in many cases is around 1% for an e-mail.
However, these figures vary significantly by the nature of business and subject, and over time.
You can decrease the unsubscribe rate by:
Providing more value: You need to focus on sending the emails that are seen as useful by those that receive them instead of focusing simply on the needs of the firm.
Reducing the volume of email: It in many cases is essential to decrease the volume because the emails that are being sent more than twice a week are most likely witness a high subscribe rate.
Permitting unsubscribes by category: Receivers can always be facilitated with an opportunity to unsubscribe from specific category of email rather largely opting out of all additional communications.
On the contrary, there are key motives why you should appreciate unsubscribes. If you are like most new marketers you just fear logging into your autoresponder and seeing that you have lost list members due to them unsubscribing.
Here we are going to obtain a key knowledge about the key motives to look forward to getting unsubscribes.
This content is lockedLogin To Unlock The Content!