SEVEN Strategic Approaches To Advertise Your Business For Free | Successful Advertising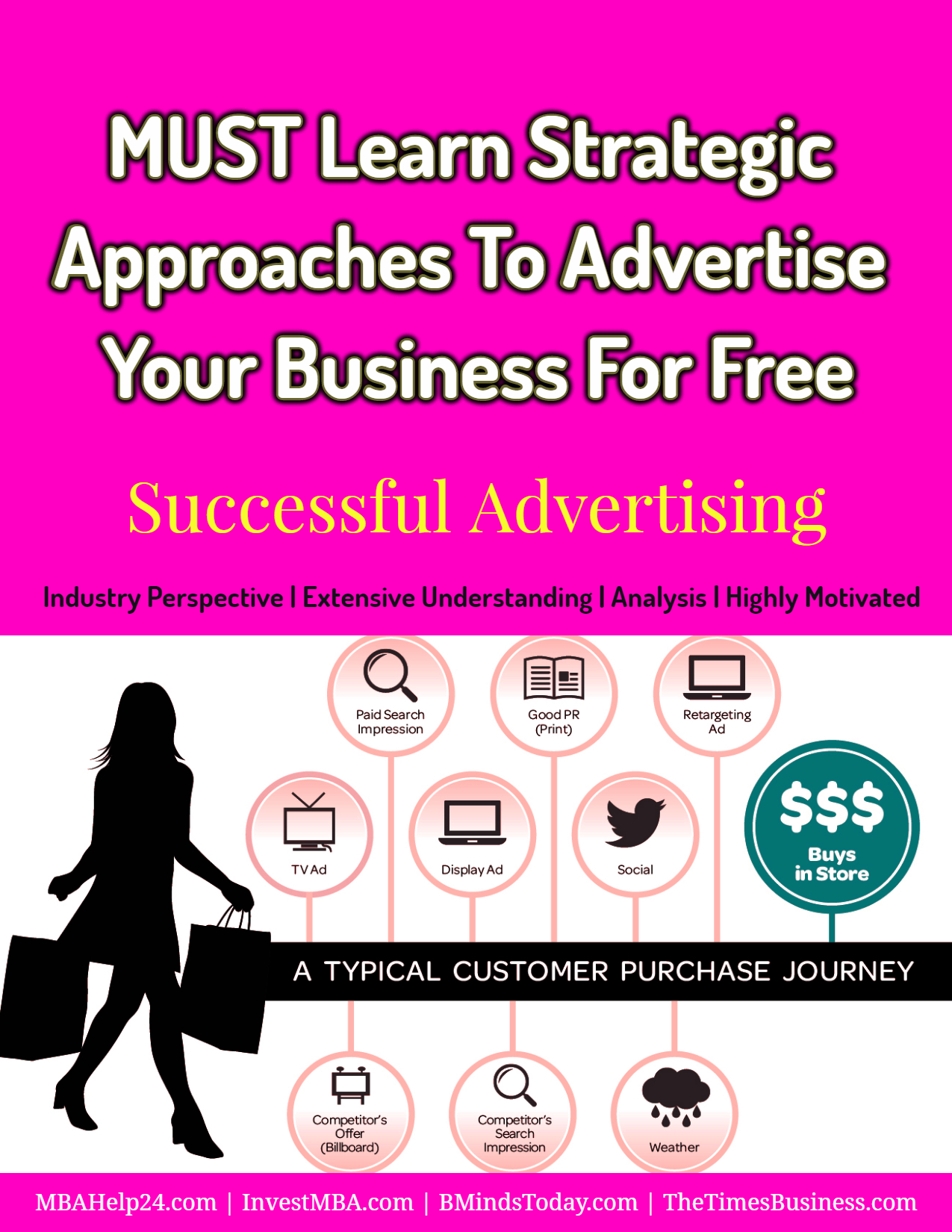 Precisely, advertising practices are used to invite people to utilise the services or buy products of a business. This may mean physically getting them to a business, or picking up a phone or visiting a business website.
Before you even start thinking of advertising practices, there are some fundamental assessments that need to be carried as a beginning procedure for a better understanding of the nature as well as situation of your business. The key understandings and assessments include:
Identifying as well as categorising your prime products and services
Determining quality versus quality
Knowing your competition
Knowing your target market
Recognizing your limits and potential
Setting your business goals
Strategic and action plan
As part of the business evolution, it is vital for any business owner to focus on addressing the issues of advertising, and when he/she does thoroughly, the business owner is able to answer for the following questions:
Where should I advertise and why?
How do I advertise?, and
How do I make an advertisement?
 If you are seeking an answer for the question whether the advertisement works or not, the answer is simply yes. However, the strategic point is how you advertise and where you advertise.
We here are going to present you a SEVEN strategic approaches to advertise your business or brand for free.
This content is lockedLogin To Unlock The Content!